Features
The filter can be designed in both single-layer and double-layer structures.
The upper seal is locked with a flange flip bolt.
Filter area can be customized according to user output.
The outer surface is sandblasted or polished, beautiful and generous.
Filter installation dimensions can be designed according to customer requirements.
Structure diagram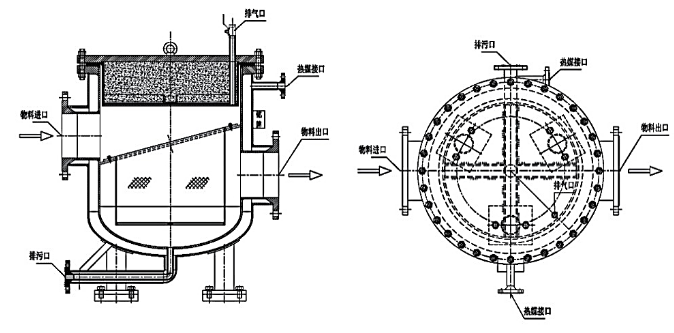 technical parameter
The main material

Subject form

Filtration area

Filtration accuracy

Nominal pressure (inside) Mpa

Nominal pressure (jacketed)

Differential pressure

Nominal diameter (mm)

Working temperature (℃)

Sealing material

SS304

Jacket insulation

-8㎡

25μm-

PN1.0-5.0

≤0.6Mpa

2kgf / c㎡

DN15-500

-430

PTFE YBR Nitrile Rubber Metal Winding Pad

321

316L

CS












Regular structure

-8㎡

25μm-

PN1.0-5.0




2kgf / c㎡

DN15-500

Room temperature-+80












-










-230

















-430


typical application:

Weakly corrosive materials in chemical and petrochemical production, such as: water, ammonia, oil, and hydrocarbons; corrosive materials in chemical production, such as caustic soda, soda ash, concentrated dilute sulfuric acid, carbonic acid, acetic acid, and ester acids;